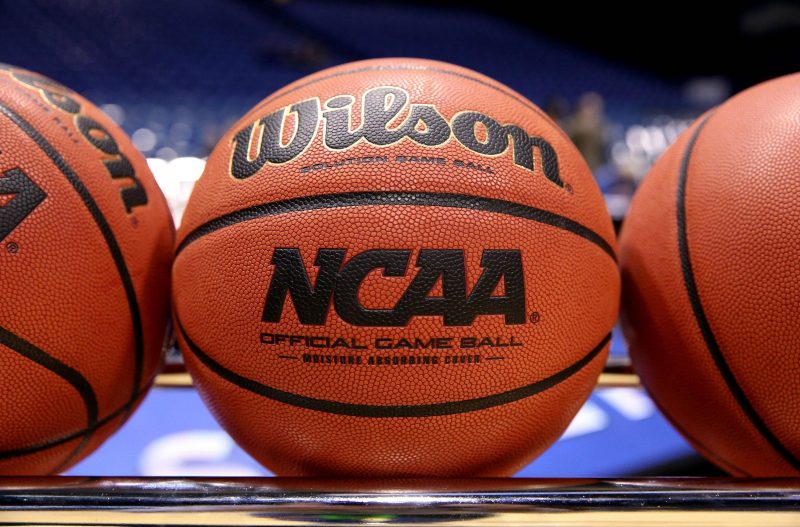 Daylight is lasting longer, spring is less than a week away, the east coast enjoyed a snow day and Iím drinking wine instead of vodka. This can only mean one thing; March Madness is going to live up to its name. This years tournament has character all of itís own. Thereís a never say never feel with the McDonaldís All-Americanís and with the kids who eat at McDonaldís.
With the Chicago Cubs ending their 108-year World Series drought last fall, Northwestern wanted to fly their own W. For the first time in schools history, the Wildcats were finally able to pull out their dancing shoes. (The Citadel, Army, William and Mary, and St. Francis (Brooklyn) are the only four remaining original Division 1 school that have never been asked to the NCAA tournament.
One perk about March Madness is that Virginia Tech fans are usually crickets this time of year. (After they get done whining about being a snub.) Theyíve never been good dancers and those of us Tech haters have enjoyed the last nine years of peace and quite. The selection committee gave the Hokies the 9th seed to play the 8th seed Wisconsin. HA! This is the worst rank to fall in the bracket. Iíve got the Hokies losing to the Badgers.
The irony of seeing Duke vs. North Carolina in the National Championship game surely wasnít a coincidence to the selection committee. Both schools are tied with five National Championships and seeded on opposite sides of the bracket. Tobacco Road has never been on the path to March Madness, but never say never, this could be the first year that Duke and UNC will play each other in the NCAA tournament and in a National Championship game. But according to my bracket, SMU knocks out the Blue Devils in the Sweet 16 and Kentucky takes down the Tarheels in the Elite Eight. But what do I know? I was so distracted thinking about the group text that the Fab Five are having over the current player short shorts return to college basketball.
Maybe Iíve had too many glasses of wine, but my bracket is full of bracket busters. I took all four of the 12 seeds, Middle Tennessee, Princeton and Rhode Island all with two wins, every 8th seed (I almost always take all 9th seeds) for the win, and I have Gonzaga beating Kentucky in the final game. Now, if you read this before your bracket is due, you should know that the one school who screws me every year is Gonzaga! If I pick them, they lose. If I donít pick them, they win. Spoiler alert; Gonzaga could be the first #1 seed to ever lose to a 16 seed.
I like to play Ďfast bracketí. Itís a game that involves looking at a blank bracket, finding my strategy with the help of adult beverages and then filling it out as fast as I can without second guessing any of my decisions. This year I pick Wichita State to win. Clearly I should put the Jesus juice down because I canít stand their crybaby coach Greg Marshall. Iíd rather take the loss than pick them to win. This will be the first time I actually root against one of my bracket picks.
Besides playing in Bushís March Madness bracket tournament, the St.Clairís family bracket is petty intense. This year, none of our teams (my parents alumni; Old Dominion University, the University of Tennessee and my alumni; Coastal Carolina University) are dancing. With none of our hearts in the tournament, this should be the year of playing with our heads. Bragging rights mean more. (If only I had thought of that before I bought a case of wine instead of a bottle.)
My mom won last year and beat all of us in Bushís bracket. My dad is stillllll pouting about it. This year, he was a part of Joe Lunardiís social media bracket committee and he has been doing research for weeks. My twin knows the stats of all the starters for 90% of the teams playing and swears that socks that smell like a locker room are good luck. So thanks to Total Wine, itís not looking good for me. Iím just hoping my mom will get UNCW and UNC confused again. Sheís from Milwaukee so we all know she will pick all Wisconsin teams to win. Her hardest decision will be who wins between Marquette and Wisconsin. She will officially be retired from work when the second round of games start. This means my mom and dad will be acting like the average 1st graders with their banter over their brackets. (If you are looking for extra money, my dad is willing to pay you to get my mom out of the house between 12:00 & 5:00. This is a year round position and he will pay extra for holidays and weekends.)
But never say never; this could be the year that my mom is the first female to win in back-to-back years.
Home
>>
Alison's Blog
Top of Page