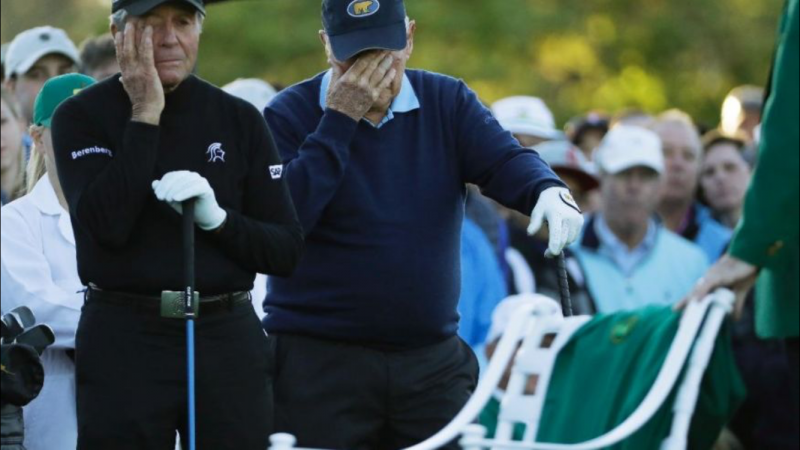 It was a different Masters Tournament this year. Augusta National wasn't as colorful as one of the most prestigious golf courses in the world usually reflects.
The Azalea's didn't quite bloom due to the warm winter and the late temperature drops in March. The course was still as green and manicured as always. But there was something missing. That something was really someone; The King. For the first time in my life, Arnold Palmer was not at The Masters.
Gary Player and Jack Nicklaus were his golf rivals, but they were also his great friends. On Wednesday, @TheMasters tweeted a video of an interview with two of golf legends and they shared their memories of Arnie. The big three were known as the biggest names in golf. The picture of the big three together just summarized why the game of golf is so rich is history. At the end of @TheMasters video Jack and Gary took their first picture in their Green Jackets without Arnold. When the rain stopped and the sun came out. From up above, Arnold made his way into the picture with his buddies.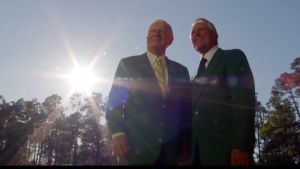 There wasn't a dry eye watching the Honorary Starters hit the ceremonial tee shot or when listening to the Chairman's, Billy Payne, tribute to the King. Arnie had "it". His smile was warm and he made you feel like you were his friend, even if you had never met him. His passing in September was a day the world of golf had been dreading for years. The four-time Masters Champion made Arnold, Arnold and Arnold made the Masters, the Masters. Jack dedicated his tee shot to Arnold by looking up to the sky and knowing Arnie was giving him his classic thumbs up.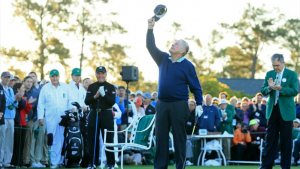 Another sad moment for the Masters was when Dustin Johnson, the number one golfer in the world, had to withdraw from the tournament. DJ is playing the best golf of his life and on the Masters Eve, he slipped and fell down a flight of stairs. Because of pain, he had to pull out. In the words of DJ,
it sucks really bad.
The Arnold Palmer of Europe was Seve Ballesteros. Sergio García grew up idolizing Seve. It was fitting that after 0-73 in starts, Sergio won his first Major on what would have been Seve's 60th birthday to win the 81st Masters tournament.
Remembering golf's hero's is part of what makes The Masters tournament a tradition unlike any other! Long live the King!
Home
>>
Alison's Blog
Top of Page