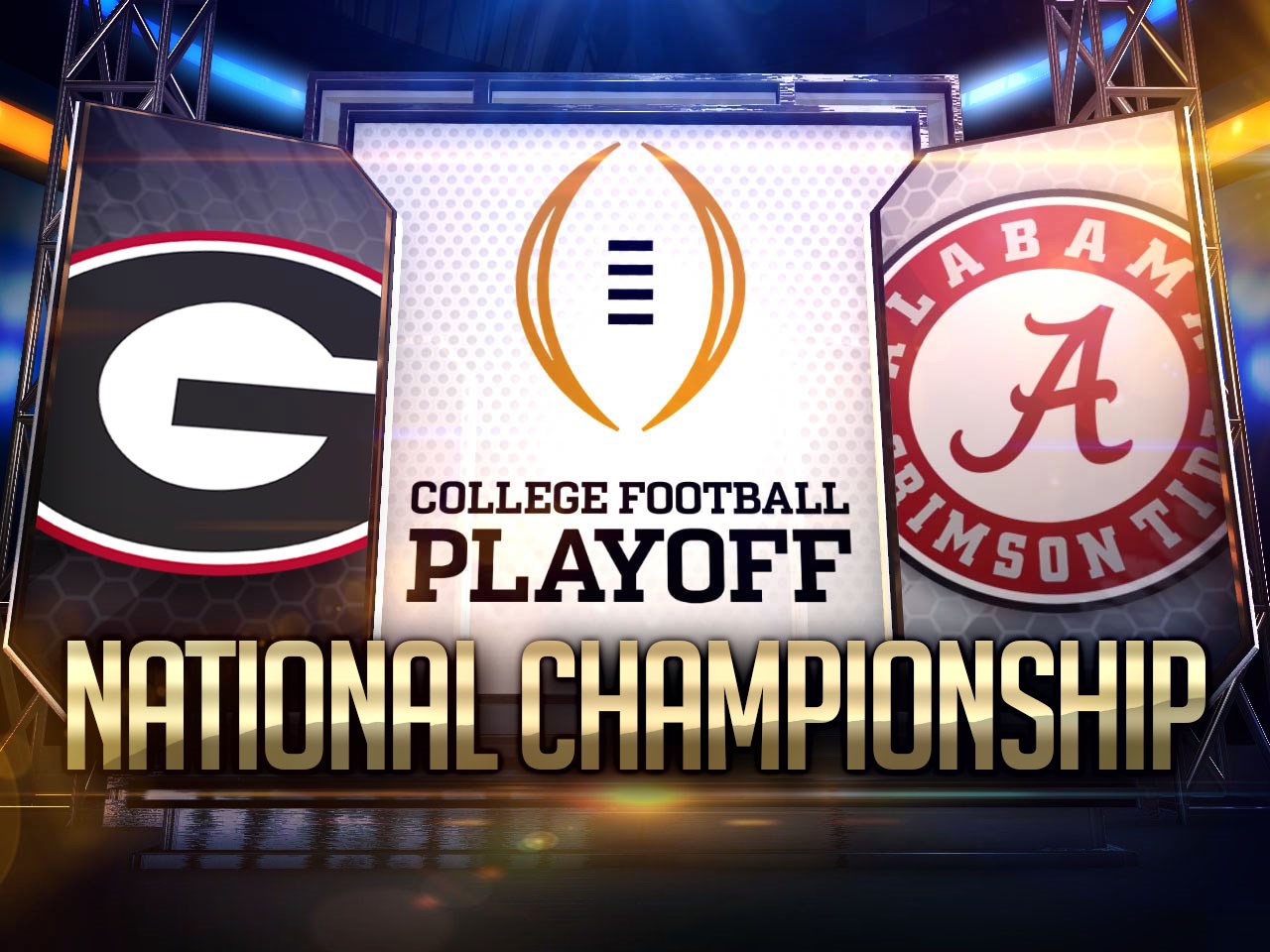 Finally, we have the real college football National Champion crowned. The SEC remains the best conference in college football as Georgia and Alabama met Monday night at Mercedes-Benz Stadium to see who would take home the College Football Playoff National Championship Trophy.
This was the fourth year the national championship was decided through the College Football Playoff. Alabama is the only team to make all four of the college football playoffs. There is a committee that decides who the top four teams are. The SEC knocked off the number one and number two seeded teams. Clemson was the number one seed and was embarrassed by the number four seed, Alabama 24-6 in the All-State Sugar Bow. Georgia, (the number three seed) beat Oklahoma (the number two seed) in double overtime 54-48 in the Rose Bowl.
Somehow, the number 12 seed already had a National Championship parade to celebrate their 13-0 season. The Knights from the University of Central Florida upset Auburn in the Chick-Fil-A Peach Bowl and they really thought they were playing in the CFP National Championship!
Auburn beat both Alabama and Georgia in the regular season, so beating Auburn gives UCF the resume to feel as if they are the real National Champions. Iím not making this up. They really do believe that THEY won the National Championship! Thatís like saying that from 2009-2012 the Redskins are the real Super Bowl winner because they beat the Super Bowl winner in each of those years. Crazy, right?
UCF athletic director Danny White said the program has decided to claim a national championship and will place a championship banner inside Spectrum Stadium to recognize its undefeated 2017 season. Thatís like saying the University of Tennessee should hang Champions of Life banners from 2013-2017.
UCF doesnít play in one of the Power-5 football conferences and blames the college football playoff selection committee for not giving them the opportunity to play for the national championship. Well, UCF, blame your AD for not scheduling tougher teams. Alabama and Georgia played a combined 10 ranked teams to get the National Championship game.
Maybe the four-team playoff should expand to eight teams, but still, UCF would have been left out of the playoff. Everything about UCF is now a joke to me. They are the definition of millennials who think they should get a trophy for everything so itís not surprising that they had a parade at Disney World and changed the banner on the schoolís Twitter account to say ď2017 National ChampionsĒ with a logo to match. They should be embarrassed.
But now, we have the REAL College Football Playoff National Champion! Congratulations to the SEC and University of Alabama. The SEC has now won nine of the last 12 College Football National Championships.
For more info visit: www.alisonstclair.com
Home
>>
Alison's Blog
Top of Page