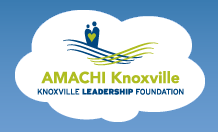 On Florida Wednesday, I'm begging you to please help me spread the word on getting tickets in for the UMass game. It's a Noon time kickoff which makes these tickets that much more expendable. Ask around in your office and among your friends and let's get us over the 200 ticket mark. As I've said here, I will literally pay for every last young child to get into that game if need be. But I know you won't let me down on this. How do I know? Well, you've never failed me before in matters such as this. What I'm talking about is this.
Tailgate With The Kids
Benefiting Children of The Incarcerated.
September 23rd
Circle Park @ Tailgate Tennessee
Every child and mentor needs a ticket to the game.
Please help.
We're also furnishing a full tailgate for these children & Mentors.
Thanks To Neal Heath & Hunter Rodgers for purchasing a spot in Circle Park at Tailgate Tennessee!!
Great stuff!!!
Please attend if you can!!!
Send your tickets

TODAY

to
Tony Basilio
PO Box 26011
Knoxville, TN 37912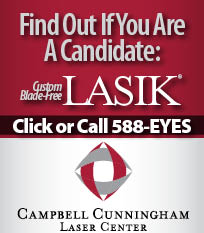 If you want to get your tickets in my hands, you're more than welcome to stop at a remote this week.
Tony's Remote Schedule This Week:
Today: Citizens National Bank in Sevierville
Thur: Bearden Hill Fieldhouse
Fri: Dixie Kitchen, 605 N. Broadway
Come on out!!! Let's do this thing for the kids.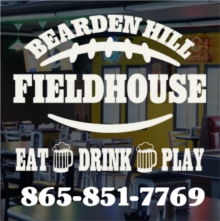 Congrats to my main man Tony Robinson on his publicity in the ESPN 30 for 30 Year of The Scabs on the 1987 NFL strike season. Tony's true personality shined through in that show. The truth is that Tony Robinson should've had a much better football career. He deserved better. If he didn't suffer that devastating injury at Bama in 1985, Tony could've been UT's first and only Heisman Trophy winner.
The guy's talent was so apparent in the Monday night game versus the Cowboys. The damnedest thing I've ever seen was his performance in that Monday game virtually right off the street. The part on Tony Robinson being bailed out of jail was amazing. The story of Bobby Beatherd reaching out to him was great. I had NO IDEA that the commissioner of the NFL was persecuting Tony Robinson the way they did. Then at the end when he was coaching that pee wee team was AWESOME. So proud to know that guy. It's really well done. It might be the best 30 for 30 of all time. One takeaway is that Gene Upshaw was a REAL man.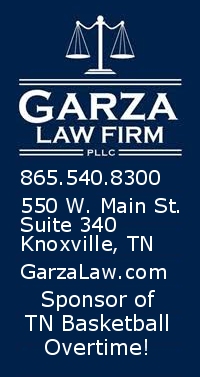 I'm Loving Tennessee Saturday:
Believe me. This Florida/Tennessee series has broken my heart millions of times since the league split into divisions.
Jerry Colquitt Is LOVING TENNESSEE:
Jerry will have this space tomorrow and will be giving his reasons why, but early returns are that he really likes UT's matchups in this game. A little sneak peak here. Jerry thinks Josh Smith could have a nice game on Saturday. Plus he LOVES Tennessee's spread offense versus Florida's personnel.
Stand With The Tony Basilio Show
Join the T Club
Make a One-Time Donation
Gators Minus Bite:
Don't get me wrong, Florida still has some OK skill players but nothing to the level of Callaway and Scarlett. If these guys aren't cleared by the week's end, what will the Gators do? We all know Tennessee is kind of ugly on defense but Florida has ZERO QB play.
I'll Believe It When I See It Part 1:
Florida is acting as if Feleipe Franks will start versus the Vols and play the whole game. I believe Florida's best chance to win this game is by starting Luke Del Rio. Truth is Tennessee caught a serious break when he got hurt before last year's game. It seems Franks doesn't yet know that offense the way Del Rio does. If Franks goes for Florida this will be a huge break for Tennessee.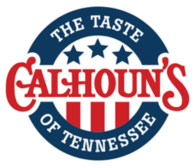 I'll Believe It When I See It Part II:
Robbie Andreu of the Gainesville Sun is a terrific reporter. He told me yesterday that those entrusted with the investigation of the credit card fraud into the suspended Florida players have been sidetracked by helping to clean up the hurricane. He said those folks entrusted with the investigation won't be getting to this till way after the Tennessee game. Now, if all things were on the level, this seems to make sense. As we've seen time and time again, in major college football these things have a tendency to work out. Let's just say a major booster makes a call to somebody at that school, what do you think they're going to do? Yeah, I'll believe these guys remain suspended when I see it.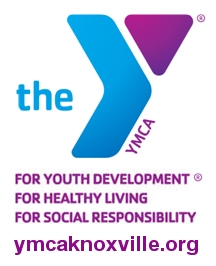 Something's Gotta Give:
Doug Nussmeier, Florida's offensive coordinator is HATED in Gainesville while Bob Shoop couldn't win dog catcher among Tennessee's fan base. The losing coordinator in this game might get fired. Look at it from a Tennessee standpoint. If Shoop lets that putrid Gator offense move the ball on his defense, how will he ever get footing again here? It's a great question. Conversely if Nussmeier lets Tennessee's sorry (and I do mean SORRY) defense take down his guys, how will Florida Nation see him? I'm talking about the point of no return.
Superstar Alex Myers is proving his mettle on me with weekends on your Garza Law Fifth Quarter Fan Reaction as well as SEC Sunday Night. Today Alex offers his take on this weird Tennessee/Florida game.
Maysie's
Fine Resale
4475 N Broadway
Open 11a-6p
Tues-Sun
(Map)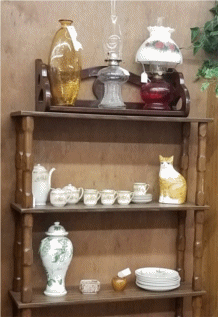 Make sure you do yourself a favor and catch that 30 for 30 on Tony Robinson and the Year of The Scabs. Amazing stuff. I'm so proud to be associated with that VFL. Great story of redemption. Great story!
Get the app!
Droid
|
iPhone
Go Vols
Tony
Stand With The Tony Basilio Show
Join the T Club
Make a One-Time Donation
FAQ's Asked Of Tony Per Our Relaunch Announcement:
Q: Tony, you didn't say anything about your daily show yesterday. Will you continue to do this?
A: Absolutely. I'm looking forward to year #24 with you.
Q: Tony, you used the word 'subscribe'. What Am I subscribing too?
A: Great question. 'Subscribe' is a misnomer. What you actually are doing if you choose to help us monthly (and we need this for budgeting reasons) is actually acting as a patron. The goal is to keep the content (ALL CONTENT, from postgame offerings to various podcasts) free for all.
Q: So, if I'm not subscribing and I'm already reading this, why give?
A: Because you value the content and our contribution to the market and you want to help us keep this stuff free for everybody.
Q: Are you going to beat us up for money all the time here?
A: Absolutely not. I will bring this up a few times heading into the football season as we attempt to meet our financial goals and create new programming. I'll also mention it in the post-game format as well as the regional programming. I will not however wear you out with this. Either you feel the need to help us or you don't. This is why I'm taking today to field some question I received after day one.
Q: What happens if this doesn't generate the revenue you're seeking?
A: We will scale back our online offerings accordingly. The blog itself could even disappear. I really don't want this to happen but will be forced to spend my time in the most profitable way necessary. That's why we're having the conversation. All my cards are on the table here.
Q: When will we be able to hear these new podcasts, like that X-Cast?
A: It's all coming soon. We premiered a new Gate Twenty Won yesterday after the Basilio Show live on the app and will debut one today from the 1980 Georgia game. As for the 'X'-Cast....I'm going to upload these in real time with minimal production. Therefore I'm hoping to get one of these up in the next 10 days. It all depends on 'X's schedule.
Q: When will Southeastern Sunday debut?
A: We're shooting for the Sunday after the first full weekend of the football season.
Home
>>
Tony's Talking Points
Top of Page