Welcome to Friday. Our Vols take the field with South Carolina tomorrow in a game that promises to be interesting. Something worth discussing is going to occur tomorrow in Neyland Stadium. That's exactly what we're doing here today and will do tomorrow on the Garza Law 5th Quarter Fan Reaction.
You can listen to the following Podcast using the player below.
You can find all of our Podcasts
here
.
Update Required
To play the media you will need to either update your browser to a recent version or update your
Flash plugin
.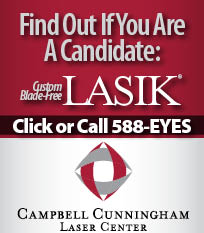 Throaty... Love the report but the whole reason I would've made the change is that it would've provided relief for everybody involved. The players deserve relief. The fans sure deserve it, and I feel sorry for Butch Jones in this. He's in the big leagues, and he's not. That's just a fact. All this noise could've been abated if UT's brass would've done the right thing. Yet there's a game to be played and you're right that Dormady just hasn't handled this stuff well. I'll give him a pass because he's a kid. You might be right on tomorrow's game. Then again like Alex said yesterday if Guarantano plays well this will give all UT fans hope for the future. That is certainly worth pondering.
My stance until I see otherwise is that there's been very little coaching going on as far as UT's QB's go. Will they do something tomorrow with JG to allow him to succeed? He has shown a big arm at times. Make no mistake that JG can sling it. The only question I have is how will he handle the exotic defensive looks that Crazy Eyes Muschamp is going to show him. Going to be a great day in Neyland Stadium.
Stand With The Tony Basilio Show
Join the T Club
Make a One-Time Donation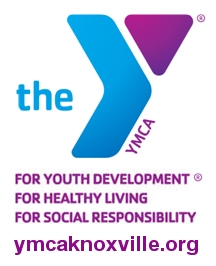 Thank you to Nathanael Rutherford for having me on the Rocky Top Insider Podcast.
Link
Tony's Totals: Play The Over/Under:
Guarantano Passing Atts: 23
Guarantano Completions: 13
Guarantano Pass TD's: 1.5
Kelly Rushing Yds: 125
Kelly Rush Atts: 22
Total Sacks Vols D: 2.5
Turnovers SC: 1.5
Turnovers TN: 1.5
TFL's TN Def: 3.5
Meltdowns Jones: 2.5
Meltdowns Crazy Eyes: 2.5
Times Jones Booed: 1.0
Vols Special Teams TD:.5
Dormady passing atts: 10
Int's Vols QB's 1.0
UT FG's Made 1.5
UT FG's Missed .5
Times 'Hot Seat' Used TV Telecast: 4.5
Times Reece Davis rips Butch Jones: .5
Before we get to Jerry Colquitt's film study of tomorrow's match-up let's look at Mike Huguenin of Gridironnow.com as he breaks down UT South Carolina. What follows are highlights of our conversation yesterday from the Tony Basilio Radio Show.
'South Carolina:
3 Defense TDs last WK
Hayden Hurst at TE
Backs R ok
NC St outgained them 500 yds to 250
Vols have more talent
Vols playing for coachʻs job
John Kelly has a big game
QB may keep ball on option
Ky ran for 186 yards on SC
Put game in hands of O Line and Vols should be fine.
Hurst & Bentley could hurt Vols deep though he's a TE.
SC has overcome loss off top WR better than Vols.'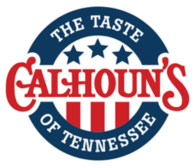 Jerry Colquitt starred at QB at Oak Ridge. He went to UT where he represented our Vols at QB on some great teams. From there he played QB at Carolina with the Panthers and also in WLAF. Jerry came back to UT where he coached during glory days of the late 90's. He then joined David Cutcliffe at Ole Miss before coaching in the NFL with Mike Holmgren in Seattle. Jerry has done film breakdown & advance scouting on a multitude of levels. What follows is a look at South Carolina from a Tennessee standpoint. This is great stuff!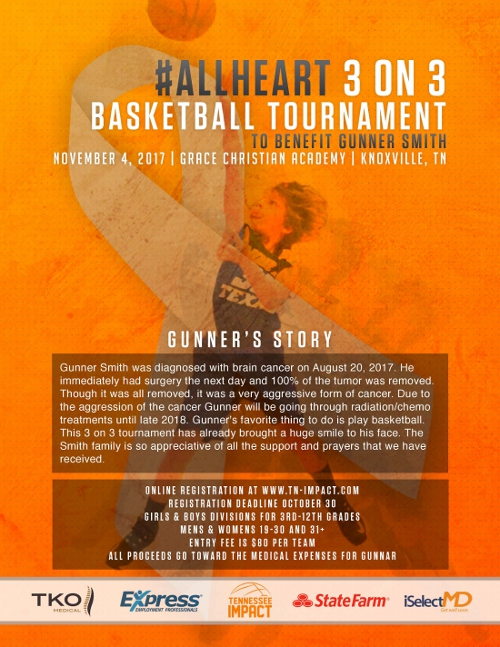 I mean I hope not.
Link
Vanderbilt is going for world domination in baseball.
Link
Because man can't live on football alone. If you need a good movie, Jack Tate The Movie King presented by Smoothie King.
Tennessee 24
Carolina 20
Today Beano returns from 11a to 1p with your deanness as we break it down scientifically.
Tomorrow it's your Garza Law 5th Quarter Fan Reaction as soon as UT/SC goes final.
Go Vols
Enjoy your football weekend
A New Direction At TonyBasilio.com:
Here at Tonybasilio.com we're creating a series of programming with little to mostly zero commercial sponsorship. In other words, you will be digesting the following programs in coming days with almost no interruption. This is unprecedented in the history of my business. Nobody has ever done this. Here are the offerings coming your way.
Our Family Of Offerings:
'X-Cast: A Recruiting Podcast'
: Featuring Tony Basilio & 'X' where we discuss the latest moves, behind the scenes machinations and all the intrigue from the world of recruiting. This will hopefully be offered twice monthly with lengths varying. If this takes off perhaps we can even do some live offerings of this show. THIS IS BEING OFFERED COMMERCIAL FREE!!!
Fifth Quarter Fan Reaction:
Back for season 4. Sponsored by Marcos Garza. This year with NO OTHER SPONSORS. This will be pure content for you. I'm taking a chance here but I know you will reward me for not bombarding you with messages Vol Network style. This program will run for at least 3 hours following Tennessee Football Games. We will have new visual presentation of this feature as well that we're investing in. Thanks to Jayson Swain for helping me with the technical side of our visual presentation.
Southeastern Sunday Night:
7p to 9p on Sunday Nights airing on Periscope/Facebook Live and other platforms including your Tony Basilio Show App. This will be a regional program that aims to keep it real. We will tell the truth on us, them and all with you. This could be a lot of fun if you help me spread the word across the region. This hopefully will turn into a free for all that is free for all. ZERO SPONSORS. COMMERCIAL FREE OFFERING.
Vol-Scars:
A podcast featuring Vol Historian Tom Mattingly and Eric S where we go back in time and commemorate the painful losses in UT football history that left a mark. These shows are extremely time intensive to put together. I've worked all summer on these offerings and am really proud of what we've compiled thus far. I think you'll really enjoy this. COMMERCIAL FREE.
Gate Twenty Won:
A podcast Featuring Vol Historian Tom Mattingly where we celebrate the greatest wins in UT history in time capsule form. These are a breath of fresh air and the type of programming I'm aiming to bring to you . COMMERCIAL FREE
Chill Cast: Tell Me A Story:
A podcast where I grab folks from the sports world and our community and allow them to share their stories with us. This will be done in the spirit of the
recent re-launch programs that I did
. We'll aim to go deeper here. Stay tuned. COMMERCIAL FREE.
Tennessee Basketball Overtime:
Back for year 5! Immediately following Tennessee Basketball Games. A Tennessee Basketball Call-In show featuring ONLY ONE SPONSOR…GARZA LAW FIRM. Therefore we keep the conversation going without bombarding you Vol Network style. What a concept!!!!
Garza On The Law:
A Podcast dealing with the legal issues that invade the sports world featuring the great Marcos Garza. We will go deeper here. I promise that you will find this interesting. Presented by Garza Law Firm.
Stand With The Tony Basilio Show
Join the T Club
Make a One-Time Donation
FAQ's Asked Of Tony Per Our Relaunch Announcement:
Q: Tony, you didn't say anything about your daily show yesterday. Will you continue to do this?
A: Absolutely. I'm looking forward to year #24 with you.
Q: Tony, you used the word 'subscribe'. What Am I subscribing too?
A: Great question. 'Subscribe' is a misnomer. What you actually are doing if you choose to help us monthly (and we need this for budgeting reasons) is actually acting as a patron. The goal is to keep the content (ALL CONTENT, from postgame offerings to various podcasts) free for all.
Q: So, if I'm not subscribing and I'm already reading this, why give?
A: Because you value the content and our contribution to the market and you want to help us keep this stuff free for everybody.
Q: Are you going to beat us up for money all the time here?
A: Absolutely not. I will bring this up a few times heading into the football season as we attempt to meet our financial goals and create new programming. I'll also mention it in the post-game format as well as the regional programming. I will not however wear you out with this. Either you feel the need to help us or you don't. This is why I'm taking today to field some question I received after day one.
Q: What happens if this doesn't generate the revenue you're seeking?
A: We will scale back our online offerings accordingly. The blog itself could even disappear. I really don't want this to happen but will be forced to spend my time in the most profitable way necessary. That's why we're having the conversation. All my cards are on the table here.
Q: When will we be able to hear these new podcasts, like that X-Cast?
A: It's all coming soon. We premiered a new Gate Twenty Won yesterday after the Basilio Show live on the app and will debut one today from the 1980 Georgia game. As for the 'X'-Cast....I'm going to upload these in real time with minimal production. Therefore I'm hoping to get one of these up in the next 10 days. It all depends on 'X's schedule.
Q: When will Southeastern Sunday debut?
A: We're shooting for the Sunday after the first full weekend of the football season.
Home
>>
Tony's Talking Points
Top of Page