Oh yeah .... sure I believe that:
Everybody I encounter that knows him personally says Governor Bill Haslam is a decent man. That's why it's so unfortunate for him to have seemed less than truthful to Vol Nation yesterday when he said SchiaNO Gate wasn't his brother Jimmy's handiwork. No matter how the Governor spins this, SchiaNO Gate is a stain that will forever remain on the House of Haslam. They can't give enough money or control enough powerful people in the state to change the reality that Jimmy Haslam SINGLEHANDEDLY turned Tennessee's football program into a national flash point. All the subservient sycophants in this state and in the HOH order can't make this truth go away.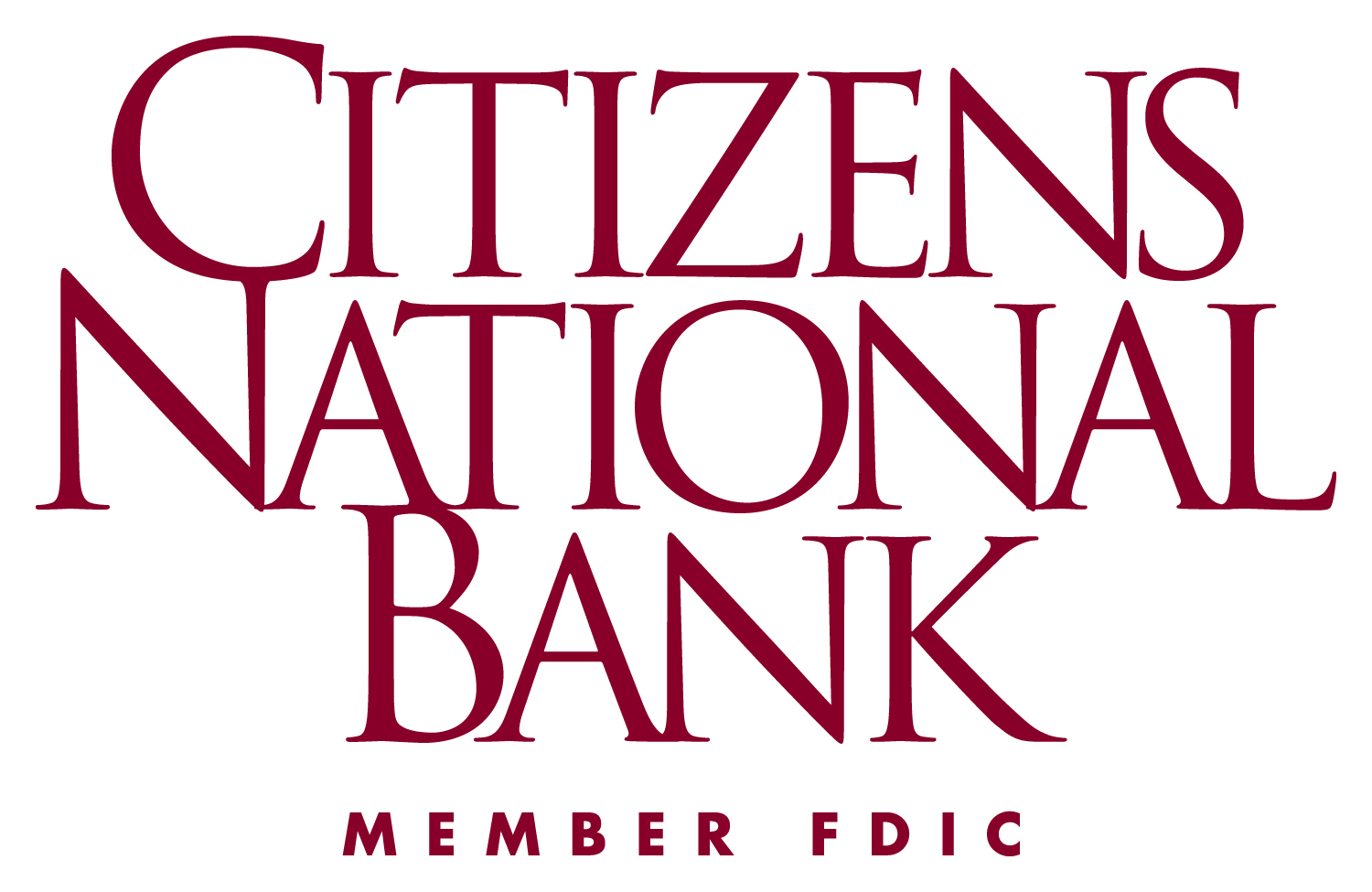 How SchiaNO Gate Happened:
Tennessee got word on Saturday that Florida was moving on Dan Mullen. This after Tennessee had a promising phone conversation with Mullen on Friday. The table appeared set. Then Florida entered the picture.
From there Tennessee was moving onto the next couple of guys on their list that included Matt Campbell and Jeff Brohm among a few others.
Haslam Gonna Haslam:
After promising John Currie and others that he wouldn't intervene in the inner workings of the search, Jimmy Haslam then did what Jimmy Haslam does best. After talking to countless people on the inside of that deal I wholeheartedly believe that Jimmy Haslam acted unilaterally in deciding that Tennessee hire Greg SchiaNO. And that's how Tennessee ended up in this spot.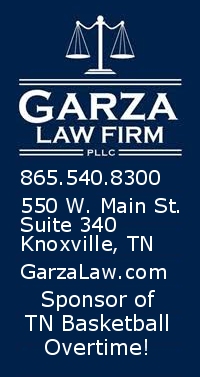 Meanwhile Peyton Manning was calling fellow VFL's with the news of SchiaNO when all hell broke loose. The news in VFL circles was met like a turd in the punch bowl.
The Fallout:
Tennessee's going to find a fine football coach. There are ton of guys out there that will want this opportunity.
The HOH is weakened forever in the eyes of Vol Nation and has to be a step closer to relinquishing some power. At some point people are going to rise up on these folks.
John Currie will be somewhere else in less than a year. Tennessee probably won't fire Currie but he'll be smart enough to seek employment elsewhere as he's been telling other money people that the Haslam's made him try to hire SchiaNO.
What Is The Truth?
Not that I want to pick a scab here, but the Governor was covering for his brother on the same day multiple people are now claiming that Jimmy Haslam knew about the rebate scandal inside the Pilot Flying J Corporate infrastructure.
Future of HOH:
I'm left to wonder how much is enough. I mean how much is enough. We're having a trial where two people are fingering the guy at the top of that corporation yet he's not on trial. He's not being charged. The legal explanation is that there's not sufficient evidence but yet two witnesses are fingering him. Aren't two witnesses enough to think there's more than smoke there? Just saying. And no, I'm not trying to convict Jimmy Haslam here. Bottom line is that he's managed the daily double. It's never good to appear in multiple headlines for two different shameful stories across our great state.
Stand With The Tony Basilio Show
Join the T Club
Make a One-Time Donation
Maysie's
Fine Resale
4475 N Broadway
Open 11a-6p
Tues-Sun
(Map)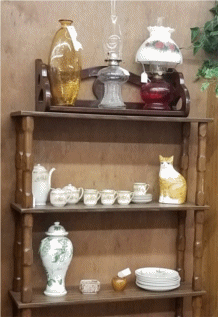 To Be A Fly On The Wall:
What do you think the conversations are like right now between John Currie and the House Of Haslam? Can you imagine what it must be like when they're on the airplane reeling in the next coach here in Knoxville.
Interesting comments here....
Link
and here.........
Link
Those That Popped Popcorn On Sunday:
Butch Jones: In Michigan had some extra butter KJJ Style. You know he believes he was done wrong.
Phillip Fulmer: Wanted the AD job & Currie is a sore spot.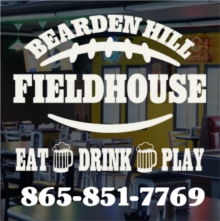 Dave Hart: Still thinks he knows more than you. Hart would've NEVER backed away from the SchiaNO hire. Hart would've beaten back a Neyland Stadium full of protesters.
Derek Dooley: He's living the high live in Dallas. Still cashing his checks. He had Sunday off and no doubt spent the day on Twitter. Remember, he was an AD at La Tech when Tennessee hired him to play football coach in our dark comedy.
Lane Kiffin: What he was doing while eating his popcorn is open to debate.
David Blackburn: Can you imagine the look on his face when he heard that Tennessee was hiring Schiano? Of course he would've stood up to the HOH. There's no way in HELL Blackburn could've been AD here. He's too much of a man's man and his own man!!!! Belee Dat.
Bama Fans: Worst weekend imaginable for them got a little sweeter with the knowledge that Tennessee got beat by 18 points to a horrible Vanderbilt program all the while cooking up an unforced error with Schiano.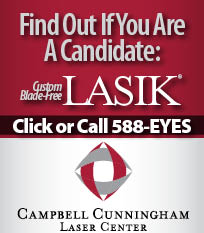 Dan Mullen: Chip Kelly takes the UCLA job, and he all of the sudden has the knowledge that he doesn't have to deal with the long shadow of the HOH.
Tee Martin: With every passing day the once impossible (Martin getting UT's Head Coaching job) becomes more plausible.
This open letter to Jimmy Haslam says it all.
'Open letter to Jimmy Haslam.
Dear Mr. Haslam,
Why?
Why do you insist on absolute control?
Why do you insist on making the decision come hell or high water?
Either you love the University of Tennessee or you do not. At one point I thought you did, now I believe your ego is more important than your school. That's a shame. It doesn't make you bigger to impose your will on University of Tennessee Athletics, it makes you small.
There is no doubt you are successful by most folks standards. You inherited a business from your father and made billions of dollars. Because you have been so fortunate, you have chosen to give back to the program where your father played and where your family received their education. You and your family have helped erect new buildings, upgrade facilities, etc.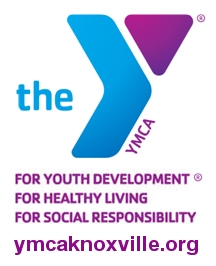 But those additions and upgrades have come with a price, and we are all finding out that your price is way too steep. See, you're proving that you have to have all the power. That because of who you are and what you provide that there is no room for debate or negotiation. Because of that arrogance, you fail to realize that you are singlehandedly ruining an athletic department.
Look at our facilities, look at our tradition, look at our fan base and tell me that there is any reason why our teams cannot be great. If you can think of no reason, then you need to look in the mirror, because the reason is you.
You're a marketing guy, Mr. Haslam. Brand should be important to you. You know how the bad decisions of a few (i.e. Pilot's Rebate-Gate) can result in a whole brand being tarnished. You are your followers have tarnished the T. You're losing the support of one of the most loyal fan-bases in sports. It's time to reassess your approach. If you really love the University, then show your support by giving money WITHOUT conditions and then getting out of the way. I hope you realize you need to relinquish your strangle-hold on the program before it's too late.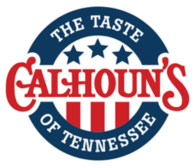 We are tired of mediocrity. We are tired of meddling. We know that absent some brave folks in power standing up to you, that only you can really stop the repeated mismanagement of our resources and our reputation. Do the right thing and take a seat.
We appreciate all the funds that you've provided to fuel the athletics department over the years, but it's time to let some other folks pilot the program.
Sincerely,
Bill, in Nashville
UT Law Class of 1994 and Vol fan since 1969'
Bill: Well done. We're making our voice heard. How do I know? Because it's unheard of for a Haslam to come out on the record defending themselves as Governor Haslam did yesterday. As I said up top, he can defend his brother all he wants but all it does is diminish him in all our eyes. Because we all know the truth.
T Mail
John in Bowling Green is all in for a couple of guys from his way that could end up in UT's mix before it's all said and done.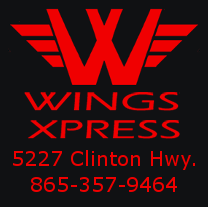 'Thought I would pass along a couple on tidbits I have from local knowledge. Being in Bowling Green, there are a lot of people that know Brohm. From my standpoint, he would be great. I watch WKU closely as it's my alma mater. He is a flat out offensive genius. Spurrier-like. It's not gimmick offense either. Puts up a lot of yards rushing along with the gaudy passing numbers. Recruiting against the big boys would be my main concern. Anyhow, I know from a local coach that Brohm has been contacted by UT. His story is he is waiting for the U of L job. Brohm was a star at Trinity High in Louisville and those parochial school kids all end up back in Louisville. He is at Purdue because his wife gave him a 250 mile radius from Louisville that he could coach within so she could stay close to family. <---Seriously. Not making that up. Would be a great hire but would jump at chance to leave when Petrino leave U of L.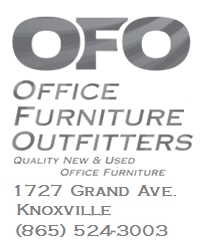 With regards to Taggart at Oregon, don't know if he's in UT sights but you red flagged him for wanting to leave after one year in Oregon. Again, from a coach that knows the family, they got to Oregon and found out the only black people in Eugene play sports for Oregon. Wife is really unhappy and wants to come back south. The line I was told was that she complained to Willie about there being no black people and he said, "Hell, honey, there's tons of them. I see them on the practice field every day!"
Walt Wells' family still leaves here and we have a lot of mutual friends. If I come across any good Butch stories, I will pass along.
Keep fighting the fight!
John in Bowling Green'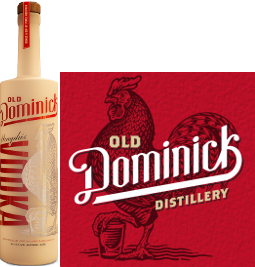 Final Thought:
The pending football hire may not win the press conference, but at least he won't be answering what he knew and when he knew about a pedophilia scandal. And yes, it's come to this.
Final Thought II:
For the National media folks that enjoy this blog. I can unequivocally state beyond a shadow of a doubt that the visceral reaction to the concept of hiring SchiaNO from the Tennessee fan base had NOTHING to do with some Jon Gruden letdown. Nor did it have anything to do with SchiaNO suitability as a coach. It was about the Sandusky mess and the fact that we want a coach we can feel good about. If Nick Saban, Bill Belichick or Jon Gruden were accused under oath of condoning pedophilia, this fanbase would've had the same reaction. Believe it or not, but it's true. I serve a wonderful group of people that care more about life than winning football games.
Final Thought III:
If this isn't rock bottom, I don't want to live to see that.
A New Direction At TonyBasilio.com:
Here at Tonybasilio.com we're creating a series of programming with little to mostly zero commercial sponsorship. In other words, you will be digesting the following programs in coming days with almost no interruption. This is unprecedented in the history of my business. Nobody has ever done this. Here are the offerings coming your way.
Our Family Of Offerings:
'X-Cast: A Recruiting Podcast'
: Featuring Tony Basilio & 'X' where we discuss the latest moves, behind the scenes machinations and all the intrigue from the world of recruiting. This will hopefully be offered twice monthly with lengths varying. If this takes off perhaps we can even do some live offerings of this show. THIS IS BEING OFFERED COMMERCIAL FREE!!!
Fifth Quarter Fan Reaction:
Back for season 4. Sponsored by Marcos Garza. This year with NO OTHER SPONSORS. This will be pure content for you. I'm taking a chance here but I know you will reward me for not bombarding you with messages Vol Network style. This program will run for at least 3 hours following Tennessee Football Games. We will have new visual presentation of this feature as well that we're investing in. Thanks to Jayson Swain for helping me with the technical side of our visual presentation.
Southeastern Sunday Night:
7p to 9p on Sunday Nights airing on Periscope/Facebook Live and other platforms including your Tony Basilio Show App. This will be a regional program that aims to keep it real. We will tell the truth on us, them and all with you. This could be a lot of fun if you help me spread the word across the region. This hopefully will turn into a free for all that is free for all. ZERO SPONSORS. COMMERCIAL FREE OFFERING.
Vol-Scars:
A podcast featuring Vol Historian Tom Mattingly and Eric S where we go back in time and commemorate the painful losses in UT football history that left a mark. These shows are extremely time intensive to put together. I've worked all summer on these offerings and am really proud of what we've compiled thus far. I think you'll really enjoy this. COMMERCIAL FREE.
Gate Twenty Won:
A podcast Featuring Vol Historian Tom Mattingly where we celebrate the greatest wins in UT history in time capsule form. These are a breath of fresh air and the type of programming I'm aiming to bring to you . COMMERCIAL FREE
Chill Cast: Tell Me A Story:
A podcast where I grab folks from the sports world and our community and allow them to share their stories with us. This will be done in the spirit of the
recent re-launch programs that I did
. We'll aim to go deeper here. Stay tuned. COMMERCIAL FREE.
Tennessee Basketball Overtime:
Back for year 5! Immediately following Tennessee Basketball Games. A Tennessee Basketball Call-In show featuring ONLY ONE SPONSOR…GARZA LAW FIRM. Therefore we keep the conversation going without bombarding you Vol Network style. What a concept!!!!
Garza On The Law:
A Podcast dealing with the legal issues that invade the sports world featuring the great Marcos Garza. We will go deeper here. I promise that you will find this interesting. Presented by Garza Law Firm.
Stand With The Tony Basilio Show
Join the T Club
Make a One-Time Donation
FAQ's Asked Of Tony Per Our Relaunch Announcement:
Q: Tony, you didn't say anything about your daily show yesterday. Will you continue to do this?
A: Absolutely. I'm looking forward to year #24 with you.
Q: Tony, you used the word 'subscribe'. What Am I subscribing too?
A: Great question. 'Subscribe' is a misnomer. What you actually are doing if you choose to help us monthly (and we need this for budgeting reasons) is actually acting as a patron. The goal is to keep the content (ALL CONTENT, from postgame offerings to various podcasts) free for all.
Q: So, if I'm not subscribing and I'm already reading this, why give?
A: Because you value the content and our contribution to the market and you want to help us keep this stuff free for everybody.
Q: Are you going to beat us up for money all the time here?
A: Absolutely not. I will bring this up a few times heading into the football season as we attempt to meet our financial goals and create new programming. I'll also mention it in the post-game format as well as the regional programming. I will not however wear you out with this. Either you feel the need to help us or you don't. This is why I'm taking today to field some question I received after day one.
Q: What happens if this doesn't generate the revenue you're seeking?
A: We will scale back our online offerings accordingly. The blog itself could even disappear. I really don't want this to happen but will be forced to spend my time in the most profitable way necessary. That's why we're having the conversation. All my cards are on the table here.
Q: Where can I find these new podcasts, like that X-Cast?
A: Click on "Podcast" wherever you see it on the site, and it will take you to our Podcast page.
Home
>>
Tony's Talking Points
Top of Page