Welcome to Friday. YUUUUUUUUUUGE Weekend and we've got you covered!!!
Tennessee Hoops, Football recruiting & The NFL playoffs take center stage.
Stand With The Tony Basilio Show
Join the T Club
Make a One-Time Donation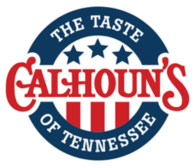 I spent the past couple of weeks fawning all over Jeremy Pruitt and rightfully so, but I'd be remiss if I didn't pause to give some love today to Rick Barnes and his staff.
Those guys have done a GREAT job this year with this Tennessee team in positioning them as a sure fire NCAA Tournament team this year.
If you've been exposed to me, you know that I'm not a big fan of BarnesÊ» recruiting, but that's not what this season is about. Barnes and his guys are developing players.
Look at a guy like Jordan Bone. You can see that young guy turning the corner.
The past couple of games Barnes and staff have done a tremendous job of adjusting at the half and really put the clamps on a couple of usually well coached teams.
Versus Kentucky, Tennessee came out with more energy and a different defensive plan. Plus Rick Barnes did a masterful job of exploiting the mishap with Grant Williams to Tennessee's full advantage. First of all Barnes took control of the game by slowing the whole situation down. Kentucky was never the same after this happened. The reason this is worth pointing out is that when Grant Williams was reinserted into the game he was able to free wheel without fear of collecting fouls from the referees. They had been worked and it was beautiful.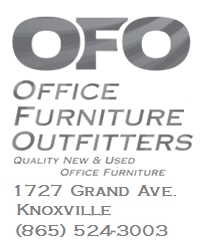 In the Vandy game Tennessee made stellar adjustments at halftime including running plays immediately for Jordan Bowden. The Carter product only had one shot attempt in the first half but less than 2 minutes into the second half he had 8 quick points. That's called by design. That's some damn good coaching there.
Barnes faced an 0-2 start in the SEC that could've been 0-4. Tennessee trailed Kentucky and Vandy by a combined 18 points at the half but managed to pull out both games rather easily. Now Tennessee has 0-5 A&M in Thompson-Boling Arena. It easily could've been a battle between 2 teams looking for their first win in the SEC were it not for Rick Barnes and the deft coaching of his staff.
This is certainly worth pointing out. If you're me and you're going to have credibility when discussing this, you must point out the positives in UT hoops under Rick Barnes. He does a damn great job coaching his kids and getting them to buy in. For this reason, the rest of 2018 sets up to be both compelling and successful. Yeah, this is getting good. Great job Rick Barnes and staff.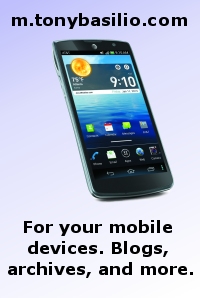 Visitors This Weekend:
All Star LB's JJ Peterson and Quay Walker (Bama commit, top 100 player) both from GA. Talk about playing each other.
SEC Mike: 'Could Peterson be a day one starter? I don't know but he'll play a prominent role. High school coach called him a liability in coverage. 6-3 & 230 pounds. Could probably play wide receiver. Being fast enough to play coverages but understanding coverages.Ê»
Walker: Not going to Bama. Georgia is heavily involved. With Bama's Ainsley off to the Raiders, he's WIDE OPEN heading into the weekend.
Eddie Smith (from Louisiana) 3 star CB was committed to TCU.
WR Jordan Porter out of California (was heavily involved with Notre Dame)
C'Bo Flemister RB (Georgia Tech comitment) Tennessee probably likes him as a back of some kind.
Mike Williams: Baton Rouge 6-2 250 Played QB in high school. Crazy great athlete. Massive guy...Probably play defense.
SEC Mike: Tennessee is desperate for athletes. They need to load up on guys like this. I could see this guy at MLB in the future. Huge run stuffing LB.
Five 2019 kids from Grayson, Georgia. 4 (four star) players and one from Powder Springs.
Owen Pappoe: 4 Star LB
Kenyatta Watson: 4 Star CB Formerly committed to FSU
Wanya Morris 4 Star OL Top 100 player
Ronald Thompkins: 3 Star RB
Jaylen McCollough: Safety 4 stars, (Powder Springs, Georgia)
Trey Knox: Blackman (Murfreesboro, TN) 4 star WR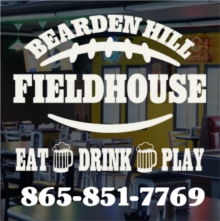 Adonis Otey: Blackman (Murfreesboro, TN) 4 Star CB
Darnell Wright: Huntington WV, 5 star OL. Tennessee will battle EVERYBODY for him.
SEC Mike: Elite recruiters do this. With new December signing period, elite recruiters are using these winter dates to get aggressive with rising seniors for next year. I love this love and it's a great sign.
(108) 4 stars & (19) 5 stars combined signed by this staff. This number doesn't account for the # of guys Brian Niedermeyer has been involved with.
John Brice is killing it at Gridironnow.com. This is a
GREAT piece on the first couple of weeks with Tennessee
.
Maysie's
Fine Resale
4475 N Broadway
Open 11a-6p
Tues-Sun
(Map)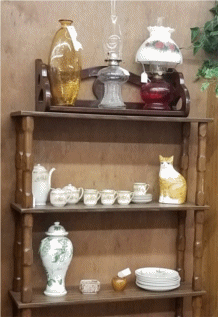 This is my FAVORITE WEEKEND ON THE NFL Calendar. The NFL divisional round is the best weekend by far. The final 8 teams in the league. All the stars are out. Upsets generally occur. Anything is possible.
Tony NFL Picks:
Eagles: 24
Falcons 21
It's been 40 years since the Eagles lost the first Wildcard game in heartbreaking fashion in Atlanta. Tomorrow the Eagles get a do over. Nick Foles is good enough tomorrow for the Eagles to eek past the Falcons. And before you call me an Eagles homer know that you're right and this is my blog/party and I'll sheep it up if I want to.
New England: 38
Titans: 14
The Patriots must've broken out in a huge smile when they saw they were drawing the Titans. Tennessee has the goods to play with the Patriots in those frigid conditions. Tennessee can run the ball and if Mariota can avoid silly turnovers the Titans could extend that game. As we know the Patriots are NFL Bama. They will feed on Tennessee's inexperience and win rather easily.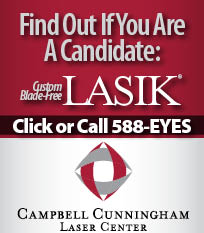 Vikings 24
Saints 17
AK has had a special year and the Saints had an amazing turnaround season but the Vikings are Super Bowl bound. They're home. Their defense is terrific. They're going to advance.
Steelers 21
Jags 10
Brian Hartman's guys have had a nice year, but if they want to get past a game like this they need to be better at QB. The Steelers are only better at QB and in the post-season QB play can be yuuuuge.
Finally Postgame Show UT Hoops Tomorrow Night:
A reminder for you on the way out today....Garza Law Tennessee Basketball Overtime airs tomorrow night immediately following Tennessee Vs Texas A&M on your Tony Basilio App, live stream plus Periscope. Beeeee there.
A New Direction At TonyBasilio.com:
Here at Tonybasilio.com we're creating a series of programming with little to mostly zero commercial sponsorship. In other words, you will be digesting the following programs in coming days with almost no interruption. This is unprecedented in the history of my business. Nobody has ever done this. Here are the offerings coming your way.
Our Family Of Offerings:
'X-Cast: A Recruiting Podcast'
: Featuring Tony Basilio & 'X' where we discuss the latest moves, behind the scenes machinations and all the intrigue from the world of recruiting. This will hopefully be offered twice monthly with lengths varying. If this takes off perhaps we can even do some live offerings of this show. THIS IS BEING OFFERED COMMERCIAL FREE!!!
Fifth Quarter Fan Reaction:
Back for season 4. Sponsored by Marcos Garza. This year with NO OTHER SPONSORS. This will be pure content for you. I'm taking a chance here but I know you will reward me for not bombarding you with messages Vol Network style. This program will run for at least 3 hours following Tennessee Football Games. We will have new visual presentation of this feature as well that we're investing in. Thanks to Jayson Swain for helping me with the technical side of our visual presentation.
Southeastern Sunday Night:
7p to 9p on Sunday Nights airing on Periscope/Facebook Live and other platforms including your Tony Basilio Show App. This will be a regional program that aims to keep it real. We will tell the truth on us, them and all with you. This could be a lot of fun if you help me spread the word across the region. This hopefully will turn into a free for all that is free for all. ZERO SPONSORS. COMMERCIAL FREE OFFERING.
Vol-Scars:
A podcast featuring Vol Historian Tom Mattingly and Eric S where we go back in time and commemorate the painful losses in UT football history that left a mark. These shows are extremely time intensive to put together. I've worked all summer on these offerings and am really proud of what we've compiled thus far. I think you'll really enjoy this. COMMERCIAL FREE.
Gate Twenty Won:
A podcast Featuring Vol Historian Tom Mattingly where we celebrate the greatest wins in UT history in time capsule form. These are a breath of fresh air and the type of programming I'm aiming to bring to you . COMMERCIAL FREE
Chill Cast: Tell Me A Story:
A podcast where I grab folks from the sports world and our community and allow them to share their stories with us. This will be done in the spirit of the
recent re-launch programs that I did
. We'll aim to go deeper here. Stay tuned. COMMERCIAL FREE.
Tennessee Basketball Overtime:
Back for year 5! Immediately following Tennessee Basketball Games. A Tennessee Basketball Call-In show featuring ONLY ONE SPONSOR…GARZA LAW FIRM. Therefore we keep the conversation going without bombarding you Vol Network style. What a concept!!!!
Garza On The Law:
A Podcast dealing with the legal issues that invade the sports world featuring the great Marcos Garza. We will go deeper here. I promise that you will find this interesting. Presented by Garza Law Firm.
Stand With The Tony Basilio Show
Join the T Club
Make a One-Time Donation
FAQ's Asked Of Tony Per Our Relaunch Announcement:
Q: Tony, you didn't say anything about your daily show yesterday. Will you continue to do this?
A: Absolutely. I'm looking forward to year #24 with you.
Q: Tony, you used the word 'subscribe'. What Am I subscribing too?
A: Great question. 'Subscribe' is a misnomer. What you actually are doing if you choose to help us monthly (and we need this for budgeting reasons) is actually acting as a patron. The goal is to keep the content (ALL CONTENT, from postgame offerings to various podcasts) free for all.
Q: So, if I'm not subscribing and I'm already reading this, why give?
A: Because you value the content and our contribution to the market and you want to help us keep this stuff free for everybody.
Q: Are you going to beat us up for money all the time here?
A: Absolutely not. I will bring this up a few times heading into the football season as we attempt to meet our financial goals and create new programming. I'll also mention it in the post-game format as well as the regional programming. I will not however wear you out with this. Either you feel the need to help us or you don't. This is why I'm taking today to field some question I received after day one.
Q: What happens if this doesn't generate the revenue you're seeking?
A: We will scale back our online offerings accordingly. The blog itself could even disappear. I really don't want this to happen but will be forced to spend my time in the most profitable way necessary. That's why we're having the conversation. All my cards are on the table here.
Q: Where can I find these new podcasts, like that X-Cast?
A: Click on "Podcast" wherever you see it on the site, and it will take you to our Podcast page.
Home
>>
Tony's Talking Points
Top of Page